---
Calling Down the Moon, Short Story published in Daily Science Fiction
To quote one reviewer it's the story of "a family's generational love affair with the moon." Definitely one of my favorite pieces.
---
Dark of the Year published in Black Gate #14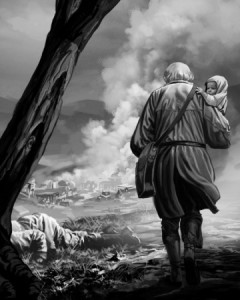 Matai looks at his infant granddaughter and knows that his life is about to change. He must find the child's name. Before the dark of the year, when Shadows and burnt-mouthed darklings creep down from the mountains to steal the unnamed.
---